Average commute to work
Average is 22.3 minutes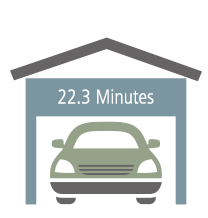 Though tiny, the city of Portsmouth, Rhode Island, packs a big punch. Home to one of our facilities, Portsmouth is known as the birthplace of American democracy for its pivotal role in the American Revolution. And living in Portsmouth, you'll have the freedom to enjoy a variety of historic sites, public golf courses, marinas, antique shops and much more.
In nearby Newport, RI, you can experience the opulence of Newport's gilded age by touring the collection of mansions open to the public. For fun in the sun, head to one of the area's picturesque beaches. Finally, close out your night dining at one of several waterfront restaurants, outdoor patios and rooftop bars.
If you're looking for a stunning coastal city with a strong history and an exciting future, Portsmouth is an ideal place to call home.
Portsmouth Livability

The 2010 United States Census
reported that Portsmouth had a population of 17,389.

Demographics
Gender
Male: 49.1%

Female: 50.9%
Ethnicity
Caucasion: 93%

Hispanic: 2.1%

Asian: 1.6%

Other: 3.3%
Political
Affiliation
Democrat: 55.7%

Republican: 36.7%

Other: 7.6%

Yearly Income
Income is $36,250 for people age 25 and under
Income is $93,247 for people age 25 through 44
Income is $115,673 for people age 45 through 64
Income is $55,361 for people age 65 and older
Income is $26,341 for people age 25 and under
Income is $62,259 for people age 25 through 44
Income is $73,701 for people age 45 through 64
Income is $39,548 for people age 65 and older

Home Value

Religion
Evangelical Protestant 26%

Education
High school or higher 90.9%
Bachelor's Degree or higher 42.9%
Graduate or professional degree 17%
Portsmouth Attractions
Newport Car Museum celebrates the Art of the Car and is an immersive and interactive museum. The private collection of some 50 automobiles focuses on six decades of modern industrial automotive design and celebrates cars as works of art. From the 1950s to the present, separate exhibits of Ford Shelby Cars, Corvettes, World Cars, Fin Cars and Chrysler Mopar.
Greenvale Vineyards located along the beautiful Sakonnet River in Portsmouth, RI, five miles north of downtown Newport. Greenvale is a farm that has been in the same family since 1863. It is listed on the State and National Registers of Historic Places. Their goal is to maintain this cultural resource, a piece of American history in a productive and meaningful way. Beautiful grapes, delicious estate grown wines and the creation of a wonderful destination for visitors is our path to this goal. Visitors can enjoy wine tastings, tours of the gorgeous grounds, and even host special events like weddings, birthday celebrations, or anniversary parties in their beautiful, award winning Tasting Room.
Green Animals is the oldest and most northern topiary garden in the United States.This small country estate in Portsmouth was purchased in 1872 by Thomas E. Brayton, Treasurer of the Union Cotton Manufacturing Company in Fall River, Massachusetts. It consisted of seven acres of land, a white clapboard summer residence, farm outbuildings, a pasture and a vegetable garden. There are more than 80 pieces of topiary throughout the gardens, including animals and birds, geometric figures and ornamental designs, sculpted from California privet, yew, and English boxwood. Today, Green Animals remains as a rare example of a self-sufficient estate combining formal topiaries, vegetable and herb gardens, orchards and a Victorian house overlooking Narragansett Bay. All ages will enjoy a stroll through the breathtaking gardens, and visitors can take a tour of the historic Brayton House.
Newport Polo (home of America's first polo club, est. in 1876), is best known in the recent quarter century as host of the Newport International Polo Series, welcoming teams from around the world & from major US cities playing against USA / Newport in exhibition matches every Saturday in June through September, attracting thousands of weekly attendees to enjoy one of the most unique and popular attractions in the region; and as a founding member of the United States Polo Association, continues to offer polo club member services and instruction year-round. The grounds are very family friendly, and visitors can even bring their dog to enjoy the variety of food trucks, tailgating options, vendors, and even pro shop to grab polo gear.
Known to local natives as Chibacoweda, meaning little place separated by a passage, Prudence Island lies just over a mile offshore in the upper reaches of Narragansett Bay. The thirty-foot-tall octagonal granite tower at Prudence Island is the oldest lighthouse in Rhode Island and one of the few lighthouses in the country to retain a "birdcage" lantern. Locals are able to walk along the beaches of the island, enjoy the serenity of waves crashing along the rocks, and sit along the docks at the base of the lighthouse.
Portsmouth Climate
Portsmouth, RI
Portsmouth Education
PORTSMOUTH HIGH SCHOOL
Students: 1,039 | Grades: 9-12
120 Education Ln,
Portsmouth, RI 02871
PORTSMOUTH MIDDLE SCHOOL
Students: 719 | Grades: 4-8
125 Jepson Ln,
Portsmouth, RI 02871
HOWARD HATHAWAY SCHOOL
Students: 452 | Grades: KG-3
53 Tallman Ave,
Portsmouth, RI 02871
MELVILLE SCHOOL
Students: 326 | Grades: PK-3
1351 W Main Rd,
Portsmouth, RI 02871
ST PHILOMENA SCHOOL
Students: 491 | Grades: PK-8
324 Corys Ln,
Portsmouth, RI 02871
THE PENNFIELD SCHOOL
Students: 183 | Grades: PK-8
110 Sandy Point Ave.,
Portsmouth, RI 02871
PORTSMOUTH ABBEY SCHOOL
Students: 361 | Grades: 9-12
285 Corys Ln,
Portsmouth, RI 02871
EXPLORE THE AREA
Within a 2-hour drive of Portsmouth, you have access to several other culturally rich, historical destinations. Whether you live in Rhode Island, Southern Massachusetts, Eastern Connecticut, or beyond, you'll never run out of things to do.
Newport
25 minutes
Tennis Hall of Fame
Newport Mansions
Newport Beaches
Cliff Walk
Providence
40 minutes
Historic Federal Hill
Providence Performing Arts
Rhode Island School of Design
Brown University
Boston
1.5 hours
Freedom Trail
Faneuil Hall
Boston Common
Harvard University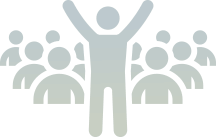 Portsmouth Jobs
Our location in Portsmouth offers a broad range of roles – all of which provide ample opportunity to pioneer new technology and deliver innovations that are redefining what vision systems are capable of. Whether you're focused on Antenna/Microwave Subsystems, using your talent to develop and produce radar, sonar, torpedo and combat system equipment, or working on any number of other stimulating projects, one thing's for certain – your skills will play a crucial part in making the world a safer place.
Explore more Portsmouth Jobs